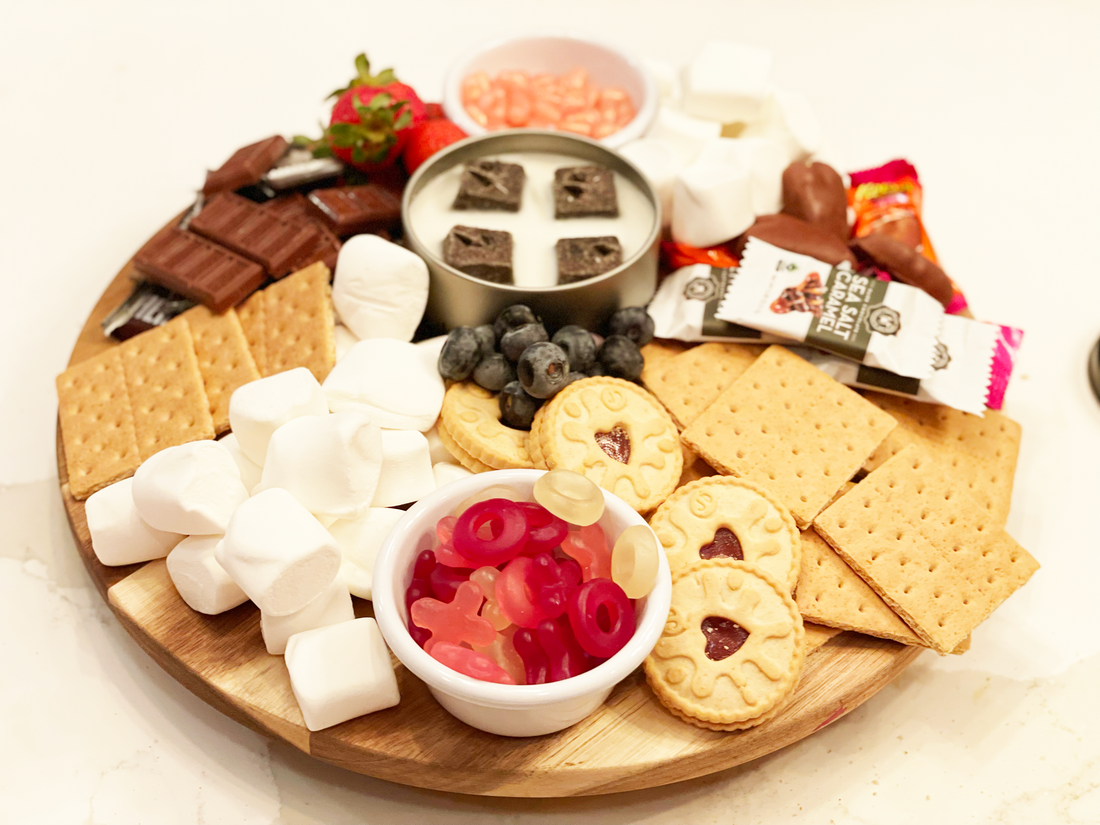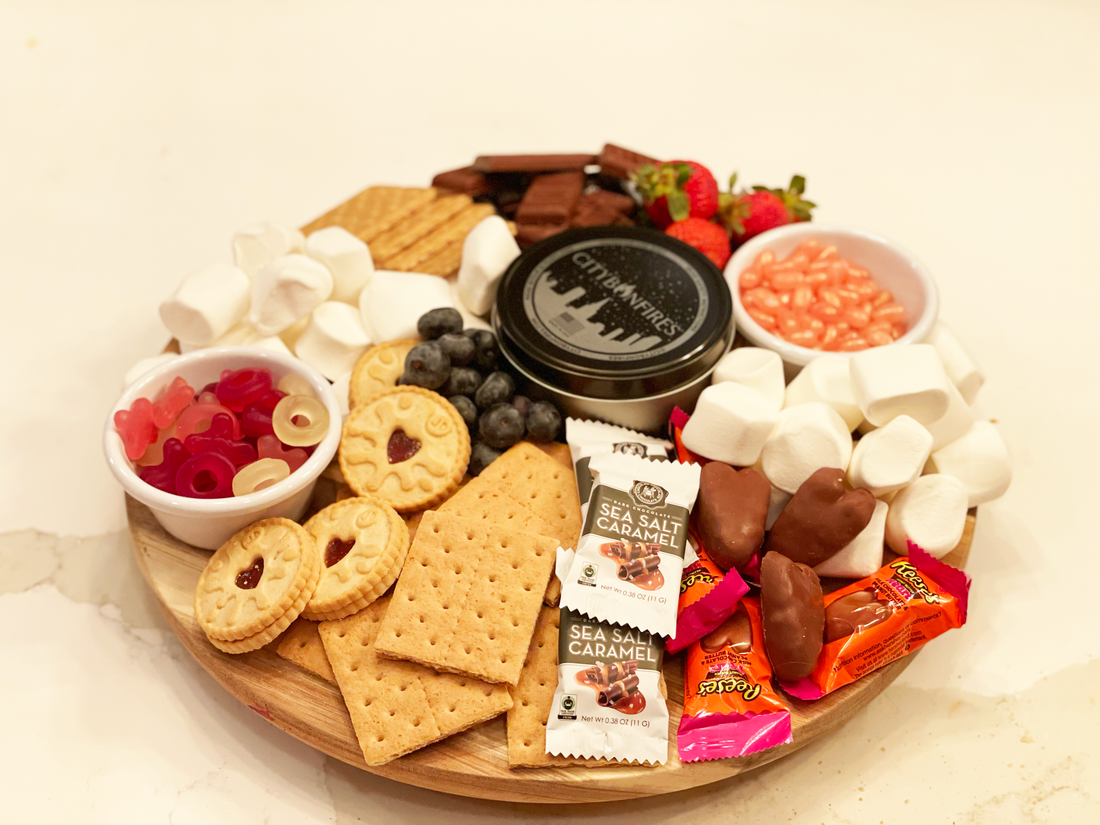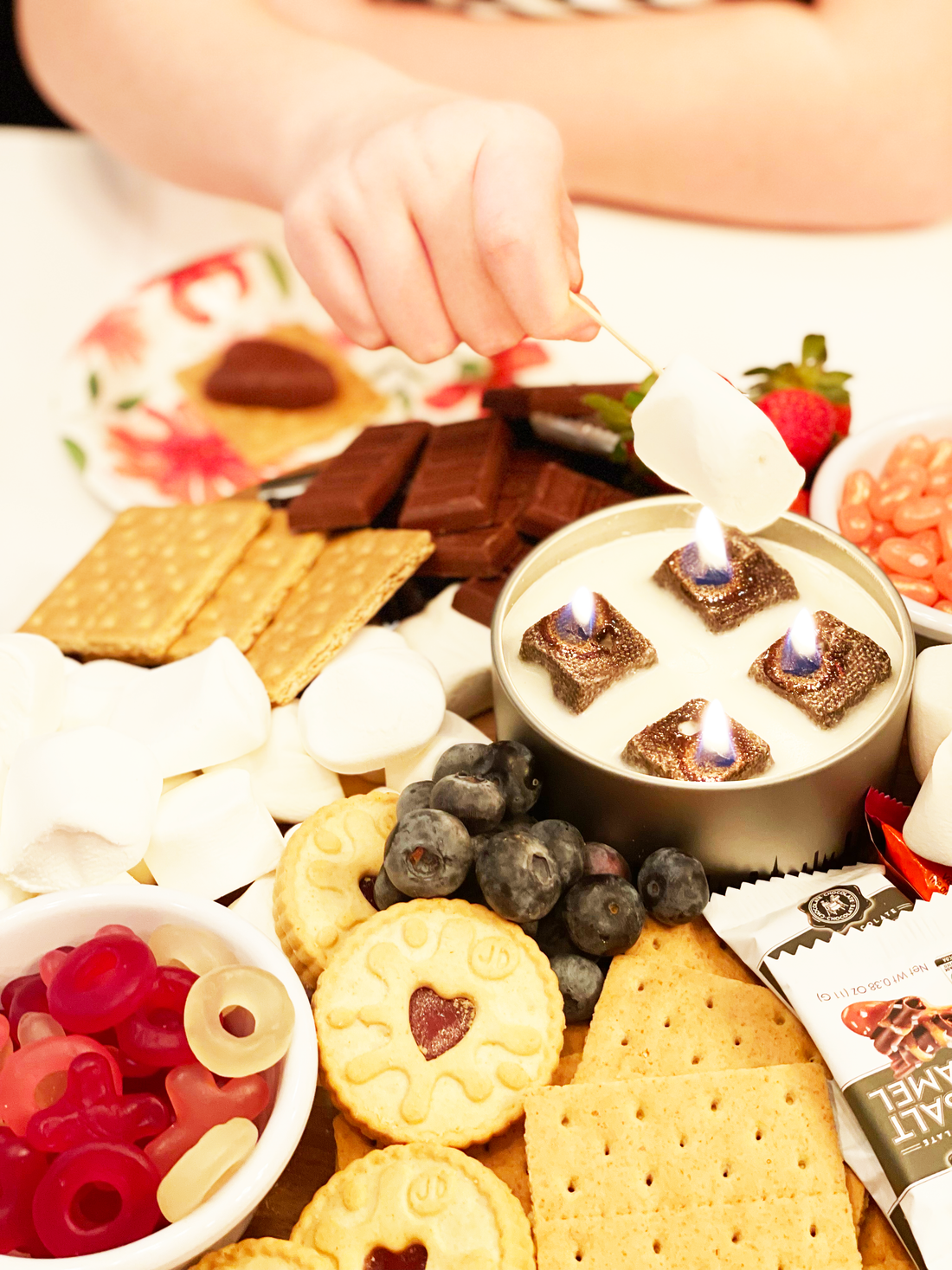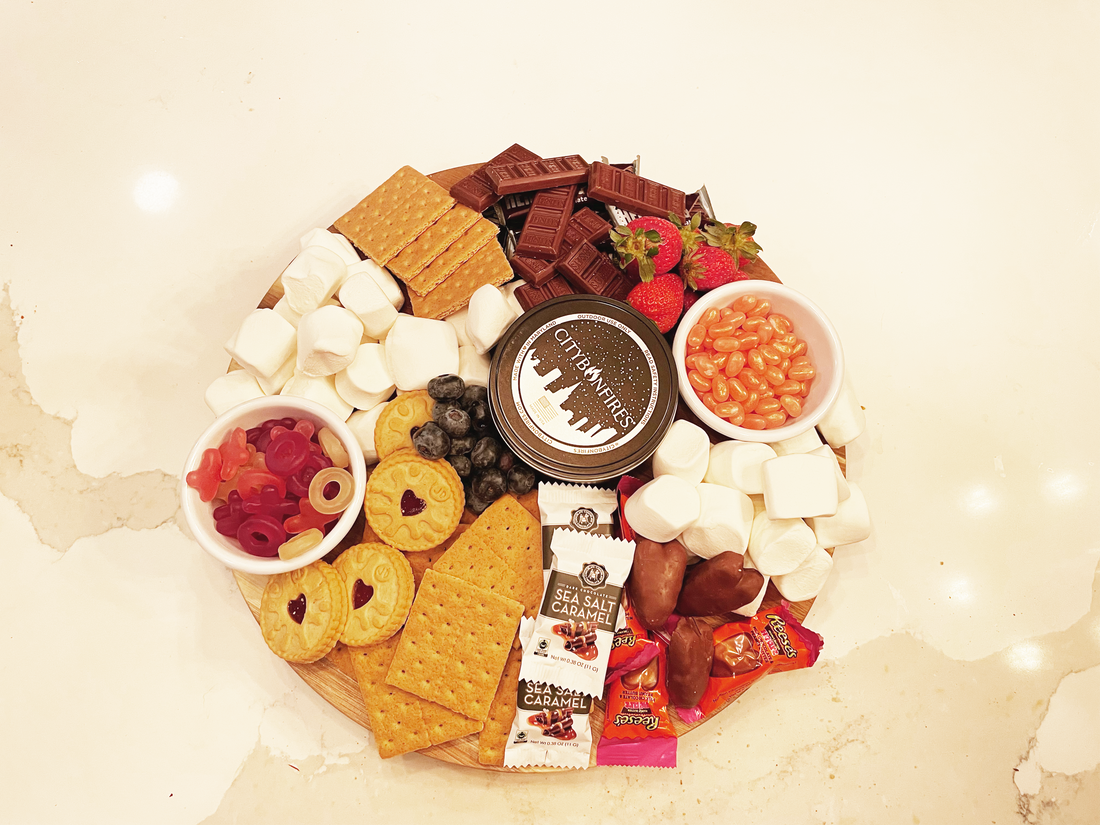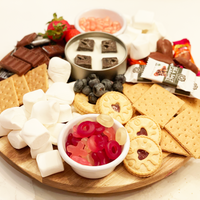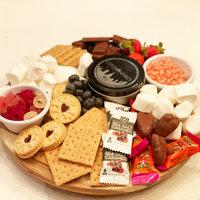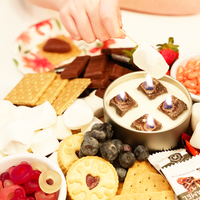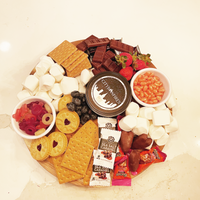 The "Toast To Our Love" Valentine's Day Board is the perfect treat to share with your loved ones. Build s'mores with the indoor City Bonfire kit, accompanied by a variety of chocolatey and fruity treats.
This board includes: 
Graham crackers
Marshmallows
Hershey Bars
Reese's Hearts
XO gummies
Shortbread cookies filled with jam
Jellybeans
Strawberries
Blueberries
Feeds 6-8 people. Available till Feb 22.