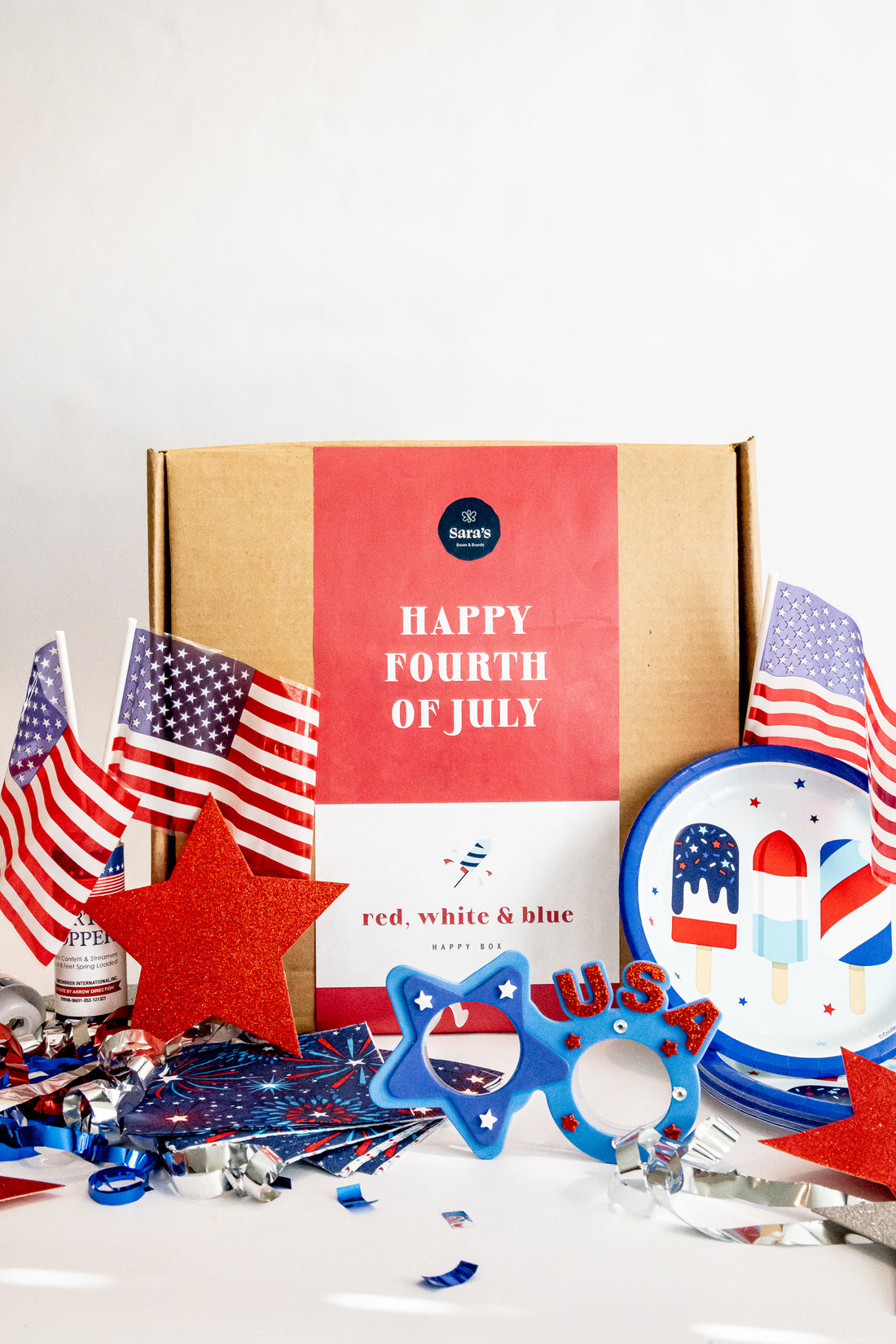 Red, White and Blue Family Box
Enjoy the Red, White, and Blue holidays with your family and friends! The trifle is sure to be a crowd pleaser.
The Red, White & Blue Family box includes plates (16), napkins (20), American flags (6), poppers (4), glittery stars (3 sizes), pound cake mix (1), jello (1), red, white and blue trifle recipe.

Note: Shipping is additional